As part of our business principle to EMBRACE TECHNOLOGY we run "serverless" using the secure Microsoft Cloud and leading software platforms.
The benefits are:
Security: enhanced threat detection and alerts, strong two factor authentication;
Headcount: reduced IT overhead and maintenance, leverage best of breed global firms;
Scalability: elastic scalability based on demand;
Monitoring: advanced application monitoring and reporting
This gives us large operational scale to rapidly integrate new custodians and clients and maintain low operational costs which we pass on to clients in our low fee.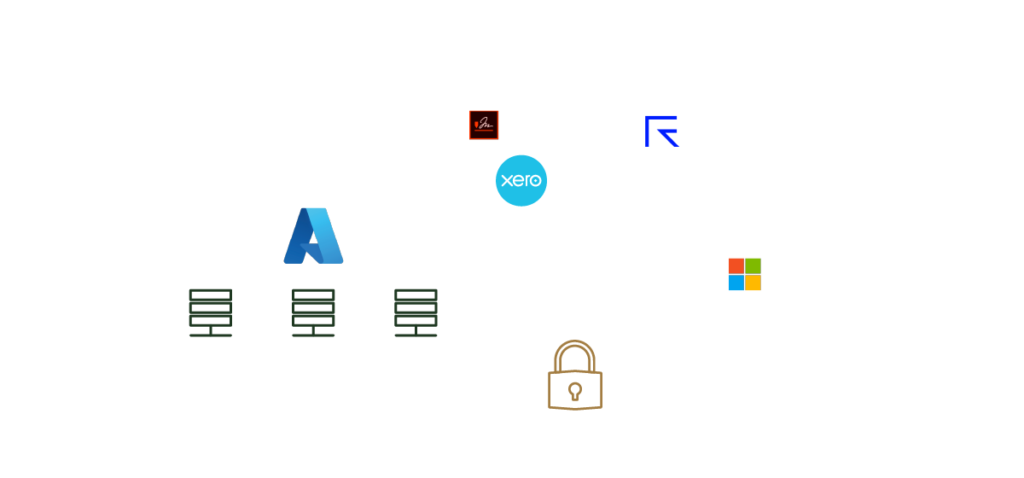 Based on our core use cases of Data Integration, Customer Relationship Management, Portfolio Management and Client & Regulatory Reporting we have developed a Software as a Service (SaaS) system that is custodian agnostic and leverages an open API architecture to utilise best of breed systems to perform tasks such as:
Onboarding: Adobe Sign with electronic signatures
CRM: Microsoft Dynamics
Client Reporting: Morningstar
Regulatory Reporting: UnaVista and FCA systems
Accounting: Xero
Pricing and Research: Refinitiv
Office applications: Office 365
Hosting: Microsoft Azure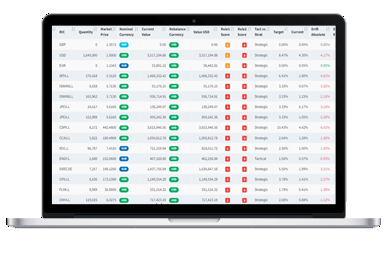 Sophisticated Portfolio Rebalancing systems utilising a custom 4-rule approach.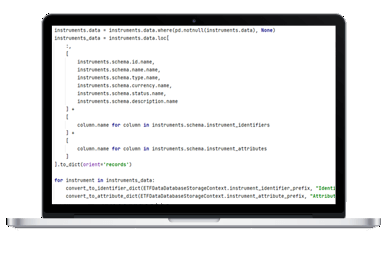 Innovative in-house developed data science and ETF analysis tools.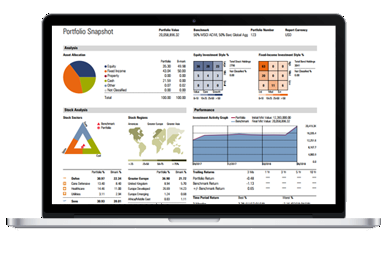 Industry leading detailed transparent Client Reports.